Banking
As a local Oregon business bank, we're all about relationships with local businesses and organizations. After all, we're a local business too!
Oregon's Business Bank
Summit Bank, Oregon's Business Bank™, provides unmatched local service and professionalism combined with a business-focused, strategic group of Board of Directors that puts us at the summit of Oregon banking options.
Founded in 2004, Summit Bank is the only independent community bank headquartered in Eugene, Oregon. Our mission is to be the best community bank for businesses and professionals.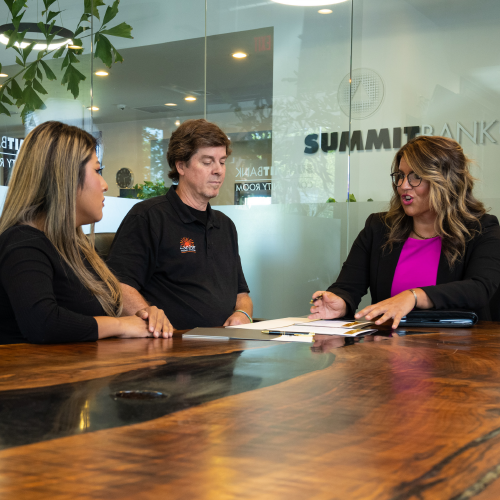 A Local Advantage
Local access. Our lending decisions are made locally, which creates faster turnaround times for loan requests.
Flexibility and responsiveness. As a local bank, we're flexible and ready to respond quickly and efficiently to your unique needs.
Reinvesting in Oregon. Deposits gathered locally are invested right back into our communities, providing financing to local businesses, helping to create jobs and boost economic growth.
Small Business Administration. Summit is the number one community bank lender in Oregon for SBA Financing.